Aci speedpay for billers
Electronic Bill Presentment and Payment
Billing and payment is your most frequent consumer touchpoint, driving up to 58% of consumer satisfaction. Jump ahead of competitors with a wide range of billing, payment and communication options powered by the ACI Speedpay bill payment solutions.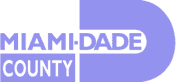 Modernize your payments experience
Billing and Payments to Fit Your Needs
Find the ACI Speedpay bill presentment and payment solutions that best serve you and your customers.
Give consumers the billing, payment, and communication options they want — when, where and how they want them
Drive digital engagement when you integrate billing and payment with your customer's native digital wallet
Reduce document delivery costs by 50% with a fully integrated platform for end-to-end consumer communication lifecycle management across any device
Securely process payments through ACI's private cloud data centers and save 18% on compliance costs.
Address the burden of PCI, CFPB, HIPAA and numerous other compliance standards
Related Resource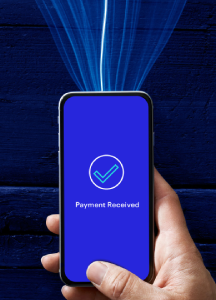 The State of Mobile Billing and Payments
Mobile Wallet Trend Report
Explore consumer preferences for mobile wallet billing and payments and how you can drive adoption.
Unrivaled Industry Experience
Collect More
Our ACI Speedpay consumer load servicing platform gives you the power to increase collections and satisfaction while reducing costs.
Implement Virtual Collection Agent, preferred by customers 4 to 1 versus live agents
Enable innovative payment methods that include text-to-pay, mobile wallets and live chat
Reduce call volume when you provide more payment options, which helped Credit Union Loan Source reduce inbound call volume by 20%
Modernizing Patient Engagement
Payers can benefit from proven member engagement that raised enrollment, retention and ROI for payers including Horizon Healthcare Services and Blue Cross Blue Shield of Michigan.
Providers can collect 27% more with proven approaches to delivering the right message, at the right time, in exactly the right way.
Campus Commerce Made Simple
Offer students their favorite ways to pay with convenient payment plan options and industry-leading security.
Benefit from ACI's partnerships to accept international payments and control access with mobile digital IDs to name a few
Student Payment Portal integrates with your existing SIS to promote your brand through every step of the payment plan, billing and payment processes
Raise student satisfaction 24%
Modernizing Policyholder Engagement
Raise policyholder satisfaction by 25%, reduce staff time spent on payments by 19% and save 18% on security and compliance costs.
Satisfy policyholders and agents when you deliver real-time claim and commission payments directly to their account
Simpler integration with many systems, including Guidewire accelerators, to manage the entire policyholder journey
Engagement options include text message payments and personalized promotions on your bills
Raise Citizen Satisfaction by 30%
Give your citizens a single portal to view and pay all that they owe you, from taxes and permits to parking tickets.
Pre-built integration into 100 government partners
Trusted by 2,400 local, state and federal government clients
Accept payments across multiple channels including mobile, web, phone, point of sale, field, and lobby kiosks, and offer the methods they prefer to use including ACH, credit and debit cards, and mobile wallets
One Platform, Many Ways to Communicate and Pay
With 35 years of demonstrated success, ACI continues to be one of the most trusted partners for utility providers. Our utility bill payment services optimize the billing and payment experience and transform your ability to satisfy and engage with your customers.
Improve collection rates and reduce disconnections by offering self-service payment arrangements with Virtual Collection Agent
Reduce interaction with staff and customer service calls by 10%
Lessen your PCI-compliance burden through secure call center payments
Improve Communications, Reduce Churn
ACI Subscription Payment Services, part of the ACI Speedpay bill payment solution, provides a convenient "one-stop-shop" for recurring billing capabilities with traditional commerce options.
Provide customer insights via actionable payments and purchase intelligence data to enhance services offerings that promote loyalty
Ensure best-in-class fraud prevention to minimize risk and maximize conversions
Enable additional communication channels like mobile wallet notifications to engage and inform your customers
Improve retention and minimize customer churn through convenient billing options
"ACI is the vendor that understands user-friendly functionality best."
Nathaniel Bosgraaf, BCBSRI
"It felt like a real partnership, where the focus was on how we could leverage ACI's expertise, and ACI could help support our growth goals."
Ruthann Riggs, COO, Credit Union Loan Source
"We work more effectively and efficiently to meet increased billing and enrollment needs."
William Wolfe, Horizon Healthcare Services
"With ACI's technology, integration was seamless."
Ellen Curcio, Ursinus College
"ACI provided cost savings that others could not meet due to their integration."
Jon Shrubsole, Cedarville University
"With ACI, we open new revenue streams and make our customers smile."
Darrel Ake, Automobile Acceptance Corp.
RELATED SOLUTIONS
Expand Your Bill Payment Capabilities
ACI Worldwide delivers payments software that enables billers to send and receive money in real time.
Bill Payment API: Payments Authorization, Processing and Remittance
ACI Bill Payment Engine Application Program Interface (API) enables outsourced bill payment processing while you maintain control of the user interface
Virtual Collection Agent
An online, 24/7 debt collection service designed to emulate your best collection agents while increasing the overall consistency and efficiency of your debt collection process
Real-Time Disbursements
Send money in real-time to one or multiple parties through the latest payment options, including consumers' debit cards.
Electronic Bill Presentment and Payment Services (EBPP)
ACI Speedpay is a modern bill payment solution designed to deliver a better, integrated billing and payment experience for every generation and situation.
Mobile Wallet Bill Presentment and Payment Platform
Award-winning bill presentment capabilities for your customers' native digital wallet.
Digital Installments
Take advantage of today's most popular payment channels, including web and mobile, to offer your customers simple, satisfying and convenient buy now, pay later payment options.